Description
Illustration – Sketch Painting Photoshop Action
Illustration – Sketch Painting Photoshop Action will transform your photos into a beautiful traditional illustration painting with a varied combination of sketch line art, gouache watercolor, hand-drawn doodles and much more. The script is intelligently crafted to give a better end-user experience. You can simply run it on any of your images and the action will do the rest. You would just need Photoshop (CS6 or newer) and no advanced skill. Now, anyone can truly be an artist!
The effect works best on – figures, models, portraits, still life, inanimate objects, architectures, buildings, texts, logos – Illustration – Sketch Painting Photoshop Action has got covered you from all angles. Moreover this action runs on any language of Photoshop.
After you run the action, you have the option to customize the various elements generated and create a masterpiece out of it! You can tweak different illustration elements generated – skecth line art, sketch hatching, gouache watercolor, tonal soaks, abstract soaks, paper textures, hand-drawn doodles, watercolor frame & much more.
What's more fun? All elements are generated an random. So, every time you run the action, you will get a unique and different result from the earlier one. Also, you can commercialize the end product of the effect. What that means – although you are not allowed to modify and sell the action itself, but you can sell the final effects of the images on which you apply the effect.
Turns your photos into realistic hand-painted illustration paintings
Works with Photoshop version CS6 and newer
Works with any language of Photoshop
Just load the assets, open an image and run the action
No advanced skill required
Unlimited options to customize
Various sketch and watercolor elements generated
2 paper textures included
10 overall color presets are also included
Tweak settings to match your style
Mix different styles to create your own stunning composition. Please go through the video guide on how to load up the action and customize the effects.
IMPORTANT! This action uses the Oil Paint Filter.
The compatible versions of Photoshop are CS 6, CC, CC 2015.1, CC 2015.5+, CC 2017+, CC 2018.
The oil paint filter is missing in versions CS 5 and below, CC 2014, CC 2015. Hence, this action will not work in these versions.
If Oil Paint is grayed out for you, try these steps:
Make sure Photoshop is up-to-date.
Make sure that your document is RGB. Oil Paint won't work on color spaces other than RGB (e.g. CMYK, Lab, etc.).
If you're on Windows, make sure you're running a 64-bit OS with the 64-bit version of Photoshop. OpenCL requires 64-bit.
Make sure Use Graphics Processor is checked under Preferences > Performance.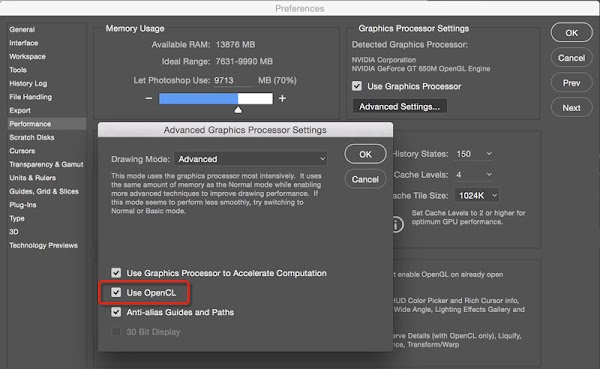 Make sure that your video card driver is up to date with the latest from the vendor website.
Note: If your video card does not support OpenCL v1.1 or higher, you may need to purchase an upgraded video card that supports OpenCL v1.1 or higher to gain access to the Oil Paint filter.
Information about your graphics card can be found in Photoshop's Help > System Info dialog.
On computers with AMD graphics processors running Mac OS X 10.11 and later, you can leverage Apple's Metal graphics acceleration framework for use with the Oil Paint filter. Follow these steps:
Select Preferences > Performance.
Ensure that Use Graphics Processor is selected.
Open the Advanced Graphics Processor Settings dialog.
Select Use Native Operating System GPU Acceleration.
Tested and assured This action has been tested and working on Photoshop CS6, CC, CC 2015.1, CC 2015.5, CC 2017, CC 2018, CC 2019+ Tested with more than 50 images to assure the integrity of the action.
Recommended size The action works best with images having size around 1500px – 5000px high/wide and 72/300 dpi resolution. Using lower resolution images will result in lower details and clarity of the final composition.
If you have a lower resolution image, go to "Image" -> "Image Size…" and change them to the specified dimensions. Use can always resize to your original dimension after the effect has been applied.
The action will work with any language of Photoshop.
Package:
1 Photoshop atn action file
1 Photoshop abr brush file
1 Photoshop pat pattern file
Feel free to contact for any info.
Please rate if you like it.
Thank you!
The images used in the preview are for representational purpose only and not included in the final download package.